The electric Junior Dragster is called "Electric Jaws." It is a conventional NHRA Junior Dragster chassis with electric power. Here are the specs:
Twelve 12 Volt "Hawker 15" batteries (144 Volts nominal), AGM motorcycle starting batteries
A Cafe Electric Godzilla controller, set to 750 Amps max
Battery heaters, since warm batteries make more power

An Advanced DC motor
Narrow Goodyear land speed racing tires in the rear (narrow is faster for land speed racing)
Below are some closeup pictures of the components.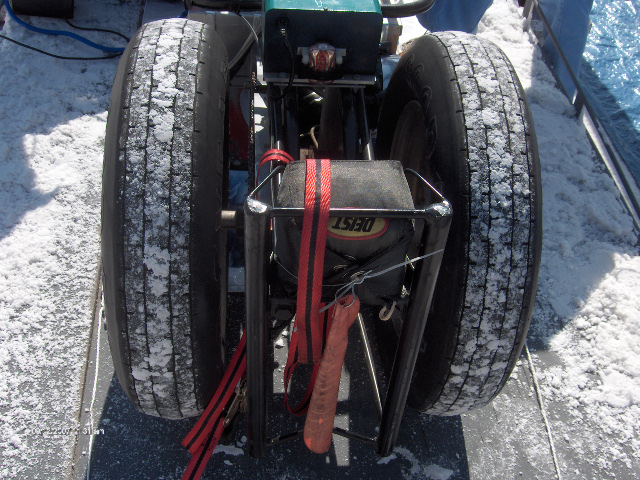 The "Deist" bundle is the braking parachute. It was not needed for a regular stop, but there as an emergency backup in case the brakes failed. This picture also shows how narrow the Goodyear land speed racing tires are. For land speed racing (as well as range for an electric or hybrid car), narrower tires are better.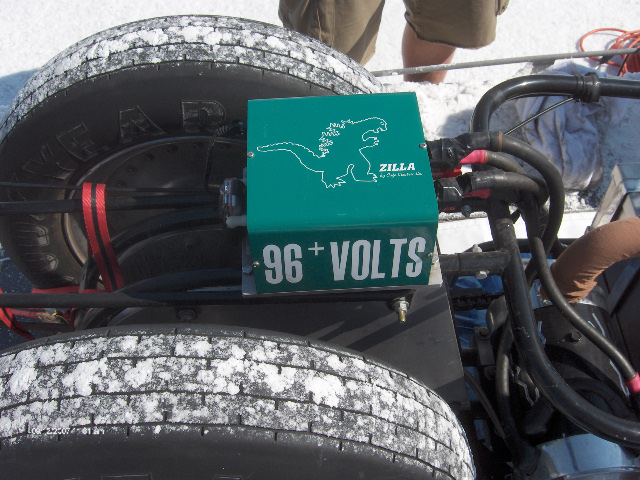 This is the
Cafe Electric
Godzilla controller used. The Godzilla controllers are the controller of choice for electric vehicle racing. The controller varies the voltage to the motor -- were you to apply full power all at once the rear wheels would just spin furiously. Note the tape on the output cables to protect against salt.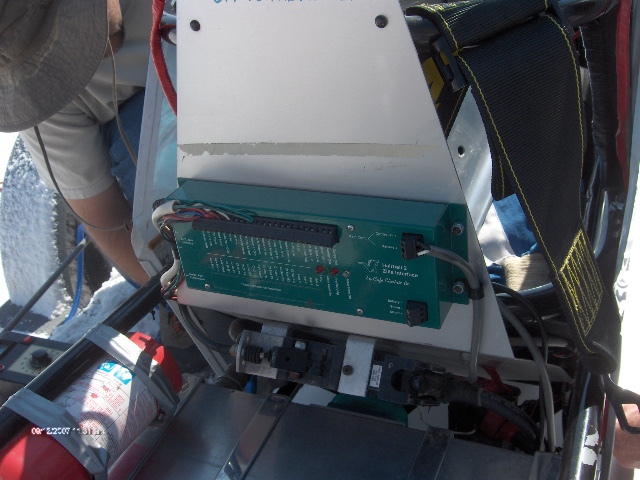 This is the "hairball" for the
Cafe Electric
Godzilla controller. The controller box handles the high power, and the hairball handles the low voltage logic and safety functions.
Not to worry, the fire extinguisher is not held on by duct tape! The duct tape is just to cover the metal brackets so they wouldn't catch on anything. The big box "Students of Outstanding Performance" holds the 12 batteries.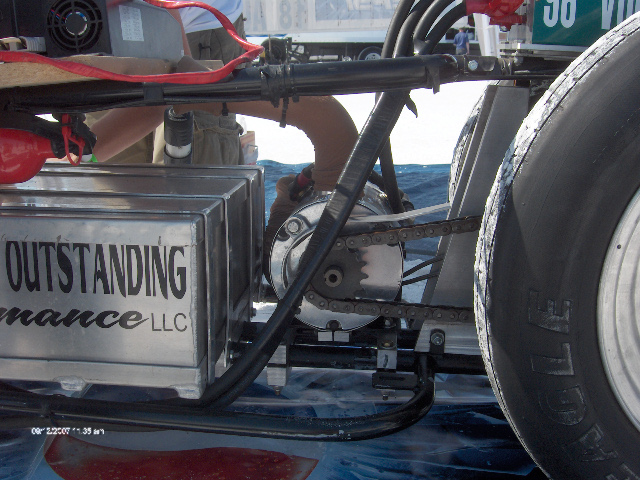 This picture shows the chain drive.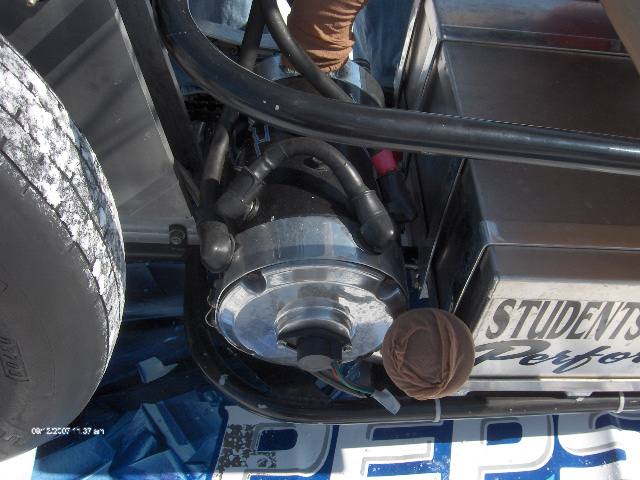 This is the Advanced DC motor. The jumper on the motor is to connect the field to the armature. As this is a series motor, only 2 cables are needed to go to and from the motor. Note the tubes covered with panty hose. The tubes are for cooling air, and the panty hose to keep out salt.
I love it, "On to the next victim." Here you also see a safety on/off switch, and how sturdy the rollover protection is.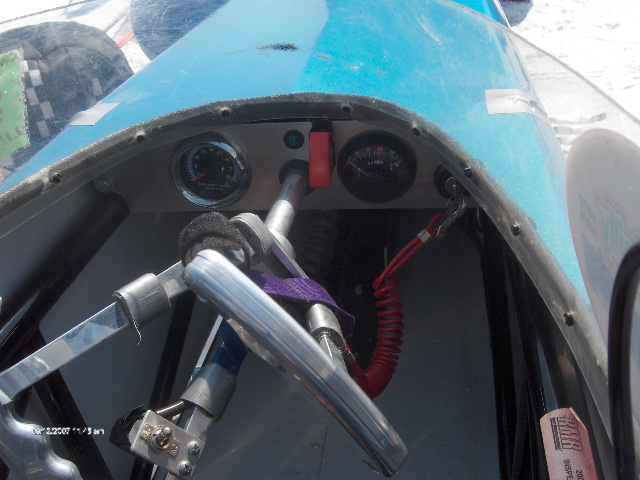 The cockpit is a tight fit, for instance the steering wheel removes to help the driver get in. The gauges are for rpm and current. The red cover and key are on/off switches. I asked Kent Singleton, the driver, about the switches. He said "Every switch can turn it off."